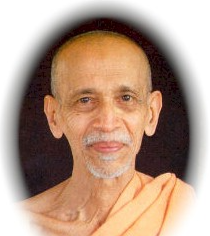 The story of Swami Chidananda has been a story of total divinisation of the human personality. It is a story of silent service and complete self-effacement. On the basis of the profound authority of his personal experience and direct realisation, therefore, this peerless saint of the Himalayas could proclaim to the world of seekers: "Yoga is not only in Nirvikalpa Samadhi. It is in every moment." His life at every moment glows with an immaculate godliness.
The life of Chidananda is a life of holy service. Service and sacrifice have been its cardinal features. His Samskara was such that high spiritual virtues were instinctive volitions with him. Thus, while in his teens, this saint of boundless mercy had already taken upon himself the awe-inspiring task of being a father and a doctor to the unfortunate lepers who were spurned and hated by all their fellow beings. Nobility, humility, purity and compassion came naturally to him.
This is the divine call of Chidananda to the human race. May we respond to this thrilling exhortation and say like Arjuna in the "Song Celestial": "Karishye Vachanam Tava—As Thou sayest so shall I act."

This article is a chapter from Swami Chidananda's biography: "The Holy Stream".....